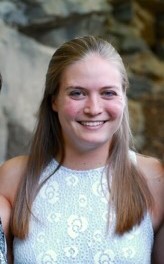 Gaylen Fronk, B.S.
Associate Research Specialist

B.S., Psychology, Davidson College, 2016

Email: gfronk@wisc.edu
Office: Psychology 195-A

Research Interests
As an undergraduate, I worked in a pharmacology lab examining exercise and social interventions for heroin and cocaine self-administration in rats, with the goal of providing a preclinical foundation for the development of treatments for humans with substance use disorders.
I am interested in research examining treatments for substance use. I'm also interested in the development of pharmacotherapies to treat psychiatric and neurodegenerative disorders such as autism, schizophrenia, Alzheimer's disorder, and Parkinson's disease. I plan to apply to graduate school to pursue either human behavioral pharmacology or clinical psychology.